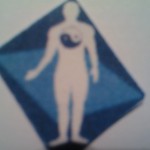 Acupuncture has gained western countries' attention in the field of infertility in last 15 years. More and more women has turned into acupuncture for helping them getting pregnant.  As I mentioned in previous pages, acupuncture is part of the Traditional Chinese Medical(TCM) methods, and TCM has been used for helping women getting pregnant for thousands of years. It was well documented in the  ancient books.
Pregnancy is a natural process, getting pregnant and maintaining the pregnancy are equally important. Infertility can be a functional or mechanical problem, the cause for each individual is different. Precise diagnosis based on TCM, correct differentiation of syndrome, proper choice of acupuncture points and herbs are important in getting positive results. Either you want incorporating acupuncture with the IUI or IVF, or you want to get pregnant naturally, a relatively balanced body is the must in order to achieve the goal.
The following is one of samples articles related to infertility.
Alternative Medicine-June 2006 Special Complementary Treatment Section on Family Building-Fall-2006