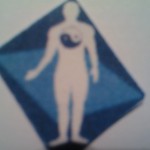 Chinese medicine including acupuncture and Chinese herbs has effective results for various psychological problems such as depression and anxiety. Depression and Anxiety are common in modern societies, many reasons lead to have those problems. By differentiating the syndromes, applying the acupuncture and/or Chinese herbs accordingly, a positive result achieved. Acupuncture and Chinese herbs can also offer a great help for patients when they are trying to off medications. It helps to provide a smooth transition. The underline theory is that Chinese medicine provides therapies to help people balancing the body, mentally and physically, By achieving the stage of balance, a individual will enjoy the happy and relaxed life.
For evaluation and consultation about your specific condition, please contact the office at 404-236-0068.
"Ancient Wisdom for Modern Times"
East-west Health care Consultants,Inc. Information purpose only, all rights reserved.